Great Easter egg hunt ideas for adults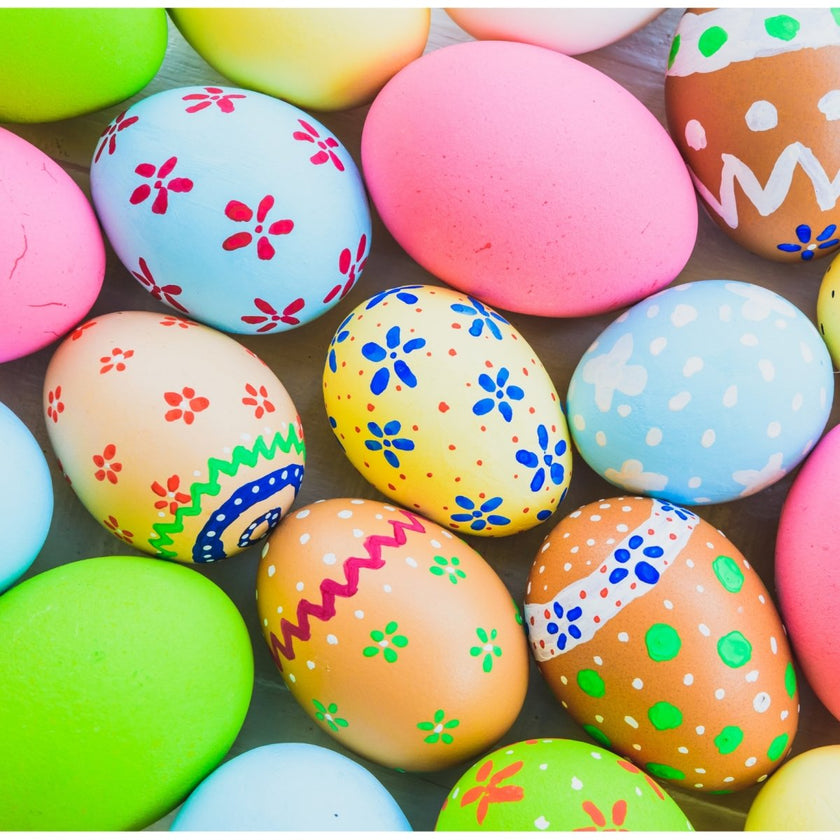 There's a reason vacations are more magical for kids. You'd think it's because they believe in the more magical parts of the season, but it's also because they get to participate in each season's fun, nostalgic traditions. Take, for example, Easter baskets or Easter decorations. Or Easter egg hunt. All three are mostly aimed at children, but who says adults can't join in on the fun? When it comes to the Easter egg hunt, there are many ways to make the activity fun for all ages.
The Easter egg hunt for adults can be made easy by changing what you put in the eggs - whether it's filling plastic eggs with cold hard cash (adults may appreciate that prize even more than kids) or stuffing them with thank you notes. Even if you kept things traditional and just filled them with candy, it can still be a fun game to play after a few mimosas or other Easter cocktails. For more inspiration on how to make a fun Easter for adults, here are some Easter egg hunt ideas that would make for a unique and nostalgic Easter Sunday.


1. Loving Messages
This Easter egg hunt is suitable for both children and adults. Everyone likes to hear sweet words of encouragement and receive those sweet sentiments on a handwritten note? That's unforgettable.
2. Drinking game
This game puts a fun twist on the egg hunt. First, you and your loved ones over 21 grab an Easter-themed cocktail, then look for plastic eggs, each with instructions on how many sips to take. You can even take it to the next level by slipping some "Never Have I Ever" prompts into some eggs and the person who has potions.
3. Glow in the dark

once you've put the little ones to bed, looking for glow-in-the-dark Easter eggs is a great way to amp up your typical hunt. It's dark, it's creepy, and the glow-in-the-dark eggs can be filled with any adult-friendly prize you want.
4. Confetti Eggs
The best of adult Easter egg hunts? You don't have to stock up on candy that you'll have leftovers for weeks to come. Break these eggs on the floor for decoration or on your friend's head for fun. But be warned: you'll have confetti everywhere for, well, someday.
5. Rabbit Jell-O shots
Jell-O is a type of candy, right? And with whipped vodka added, these will make the perfect adult sweet treat. You can hide them anywhere and let your partygoers find them and take the photos as soon as they find them.
6. QR Codes
Even older kids could join in on this interactive, tech-filled Easter hunt. You can easily create and print your own QR codes using a QR code generator website and hide them all over the house. When you create the QR codes, you can have any link to anything from a website to a picture, which will appear on a phone when someone hovers their phone's camera over it. If you want to go the free route, you can have each QR code lead the finder to a photo with a cute Easter quote or a festive Easter pun on it, or for something with monetary value, it could lead them to an e-gift card or an IOU